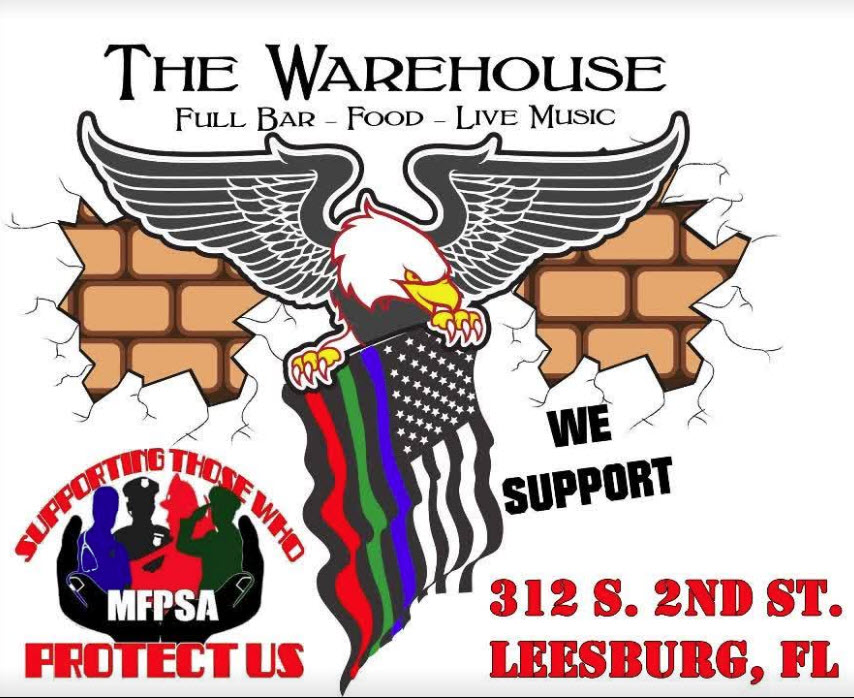 The Warehouse Social Club of MFPSA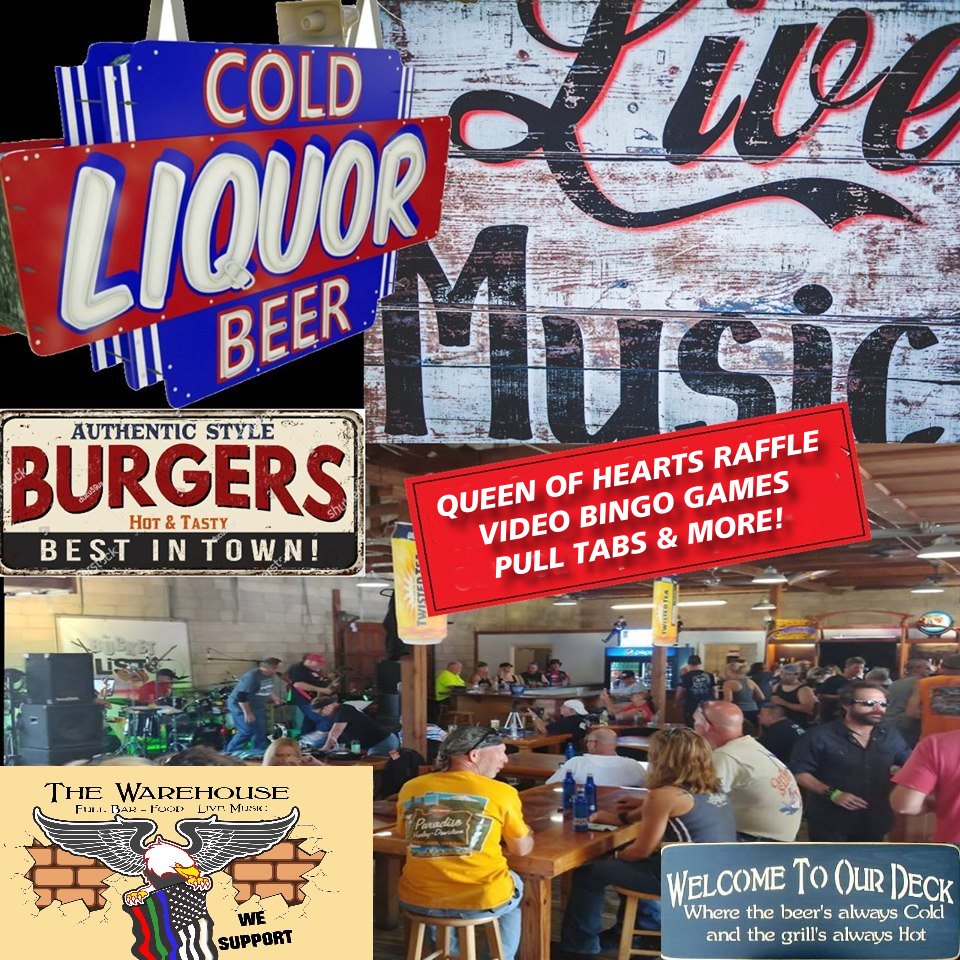 Introducing…The Warehouse, the hottest social club in Lake County!
Membership is open to the public so be sure to stop by and join the Warehouse Family today!
We are open Tuesday-Wednesday 11am-9pm Thursday, Friday 11am-12Mid, Saturday 12noon-12Mid, Sunday, 12noon-8pm, and closed on Mondays.
The Warehouse has a full bar for all your imbibing delights, a mouthwatering menu sure to please your palate, and live music events that get your toes tapping and your hands clapping. We offer a friendly smile and a place to find community, friendships, and opportunities to help our local military, fire, police and EMT industries any time the need arises. It's a gathering spot for locals to have dinner and drinks…and maybe a dance or two to our delight. It's a place for people who like to help people meet other people who like to help people and before you know it we're a Warehouse Family!
We love to host events for fundraisers, company parties, birthdays, weddings, bachelorette parties, etc. We have a huge 3200 square foot building and two decks to accommodate your groups. Contact us for reservation details.
We are conveniently located at 312 S. 2nd Street in beautiful Downtown Leesburg, Florida