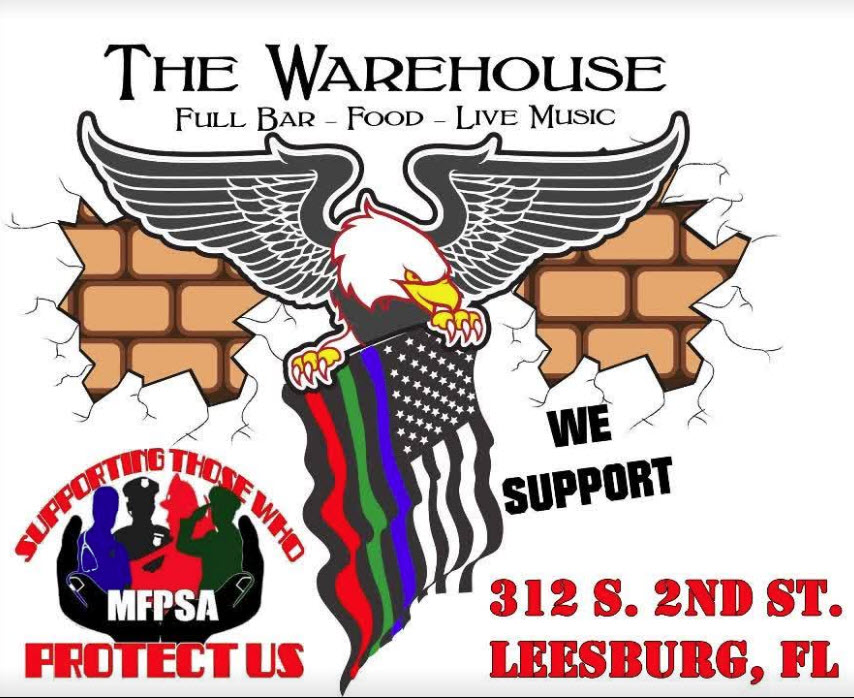 The Warehouse Social Club of the MFPSA
Introducing…The Warehouse, the hottest social club in Lake County!
Membership is open to the public so be sure to stop by and join the Warehouse Family today!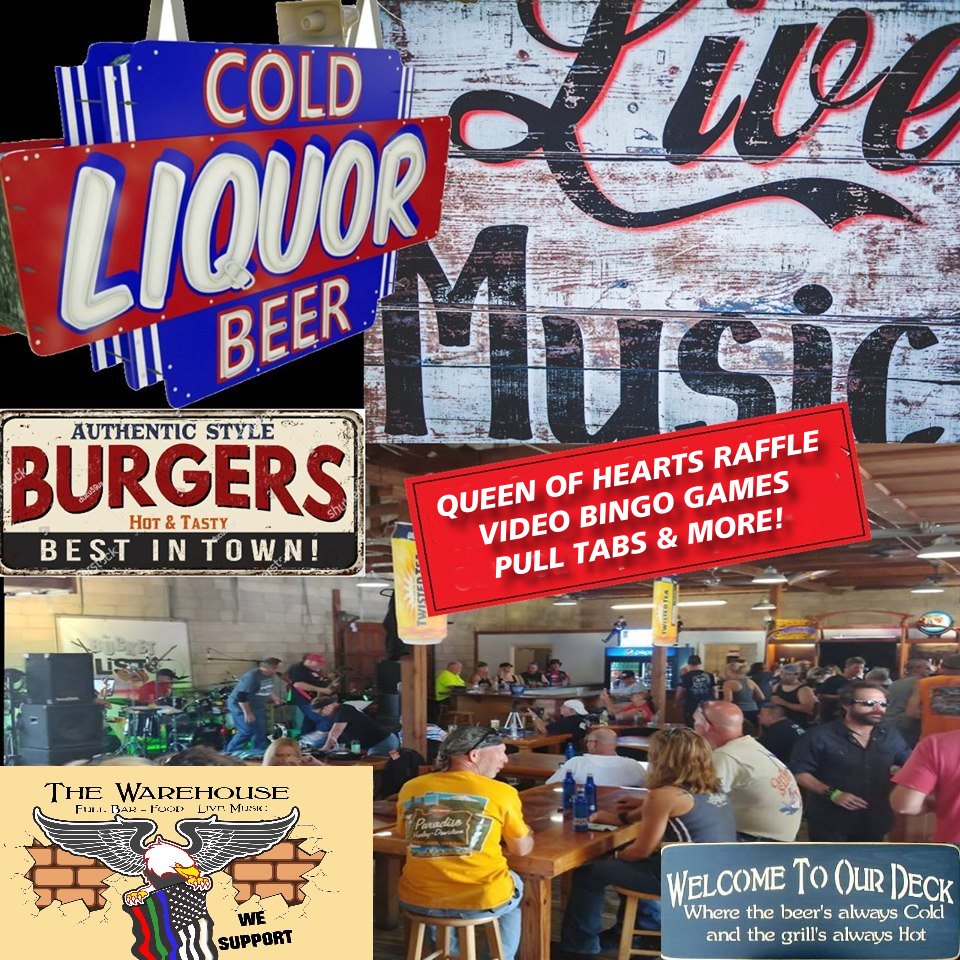 We are open Tuesday-Wednesday 11am-9pm Thursday, Friday 11am-12Mid, Saturday 11am-12Mid, Sunday, 12noon-8pm, and closed on Mondays.

The Warehouse has a full bar for all your favorite libations including a great selection of whiskies and bourbons, a mouthwatering menu, live music events, including bands, open jam, karaoke, and music bingo. There is an "adult" arcade with FireLink games, pull tabs, bingo and more. We offer a friendly smile and a place to find community, friendships, and opportunities to help our local military, fire, police and EMTs any time the need arises. It's a gathering spot for locals to have funs, a meal and drinks, win a little and enjoy your favorite music.

We love to host events for fundraisers, company parties, birthdays, weddings, bachelorette parties, etc. We have a huge 3200 square foot building and two decks to accommodate your groups. Contact us for reservation details.

We are conveniently located at 312 S. 2nd Street, just 2 blocks South of Main St. in beautiful Downtown Leesburg, Florida